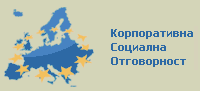 Новини
Бюлетин
Тук можете да се регистрирате за нашия електронен бюлетин.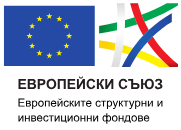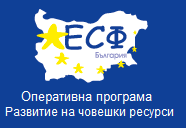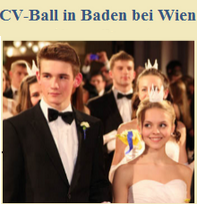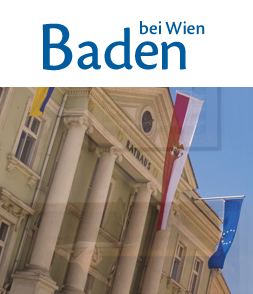 Ресурси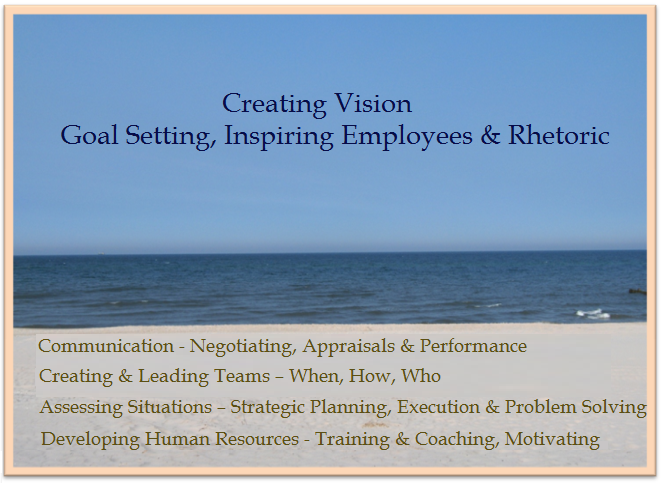 Training Methods
Case Studies

Primacy & Recency

Appraisals

Short Lectures

Role Plays

Group Projects

There is great emphasis placed on self discovery. Leadership cannot be taught, it can only be developed. We all have a leadership style; we must realize it and build on it. There is no point trying to be something you are not.
Motivation examples
Induction training design guide and free induction training checklist
As with other types of training, the learning can and development can be achieved through very many different methods - use as many as you need to and which suit the individuals and the group, but remember that induction training by its nature requires a lot more hand-holding than other types of training. Err on the side of caution - ensure people are looked after properly and not left on their own to work things out unless you have a very specific purpose for doing so, or if the position is a senior one.
As with other forms of training there are alternatives to 'chalk and talk' classroom-style training. Participation and FOFO methods can be effective, particularly for groups and roles whish require a good level of initiative. Here are some examples of training methods which can be used to augment the basics normally covered in classroom format:

on the Job Coaching

mentoring

delegated tasks and projects

reading assignments

presentation assignments

attending internal briefings and presentations, eg 'lunch and learn' format

special responsibilities which require obtaining new skills or knowledge or exposure

Video

internet and e-learning

customer and supplier visits

attachment to project or other teams

job-swap

Shadowing (shadowing another employee to see how they do it and what's involved).
Be creative as far as is realistic and practicable. Necessarily Induction Training will have to include some fairly dry subjects, so anything you can do to inject interest, variety, different formats and experiences will greatly improve the overall induction process.




General training relating to the organization.

Mandatory training relating to health and safety and other essential or legal areas.

Job training relates to the role that the new starter will be performing.

Training evaluation, entailing confirmation of understanding, and feedback about the quality and response to the training.




Exit interviews and knowledge transfer - tips for employees and employers, sample questions and answers
What do customers want?
Most obviously, and this is the extent of many suppliers' perceptions, customers want cost-effective products or services that deliver required benefits to them. (Benefits are what the products or services do for the customers.) Note that any single product or service can deliver different benefits to different customers. It's important to look at things from the customer's perspective even at this level.
More significantly however, customers want to have their needs satisfied. Customers' needs are distinctly different to and far broader than a product or service, and the features and benefits encompassed. Customers' needs generally extend to issues far beyond the suppliers' proposition, and will often include the buying-selling process (prior to providing anything), the way that communications are handled, and the nature of the customer-supplier relationship.
Time management techniques, tools, free systems samples and templates
Time management starts with the commitment to change. Time management is easy as long as you commit to action. The key to successful time management is planning and then protecting the planned time, which often involves re-conditioning your environment, and particularly the re-conditioning the expectations of others. In terms of time management, you are at your most efficient the day before you start your annual leave. Your time management and efficiency on this day is probably awesome. If you really want to, you can be this well-organized every day...
Modern principles of change management, and effective employee training and development in organizations
Here are some modern principles for organizational change management and effective employee training and development. These ideas will not appeal to old-style paternalistic X-Theory organizations and cultures, unless they want to change for the better. These principles are for forward-thinking emotionally-mature organizations, who value integrity above results, and people above profit.




This is not to say that results and profit don't matter, of course they do. The point is that when you value integrity and people, results and profit come quite naturally.
Do you train or do you facilitate learning?
There is a big difference:

'Training' implies putting skills into people, when actually we should be developing people from the inside out, beyond skills, i.e., facilitating learning.

So focus on facilitating learning, not imposing training.

Emotional maturity, integrity, and compassion are more important than skills and processes. If you are in any doubt, analyse the root causes of your organization's successes and your failures - they will never be skills and processes.

Enable and encourage the development of the person - in any way that you can.

Give people choice - we all learn in different ways, and we all have our own strengths and potential, waiting to be fulfilled.
Talk about learning, not training. Focus on the person, from the inside out, not the outside in; and offer opportunities for people to develop as people in as many ways you can.

You will learn:
NEW RULES FOR MARKETING

The new rules for Marketing in the 21st century

How to save a fortune on marketing and improve results at the same time

Me Inc. & The Self Marketing Expert

Leveraging Business 2.0 strategies for increased results

New tools for differentiation & Thought Leadership generation
Take Aways:

Personal site for immediate use and implementation

Established strategy to begin the market attack

The ToolKit of applications and plug ins

1 year's Membership in Rebel2.0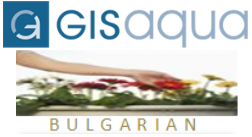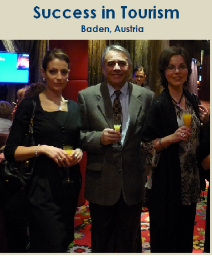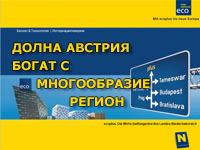 Facebook